BTS Plastic Surgery K-pop – Jin
The request for Jin from BTS kpop star has been a long time coming. I've written a profile on every Bangtan Boys member thus far, except for Jungkook and Jin!
Jin looks very handsome in photos from the last few years he's been a member of BTS. It looks like he's always possessed a very attractive face to go with his charming and kind personality! Can you believe he never received gifts on Valentine's Day? I'll bet if Jin had attended a co-ed high school, he would've received many gifts and notes from girls!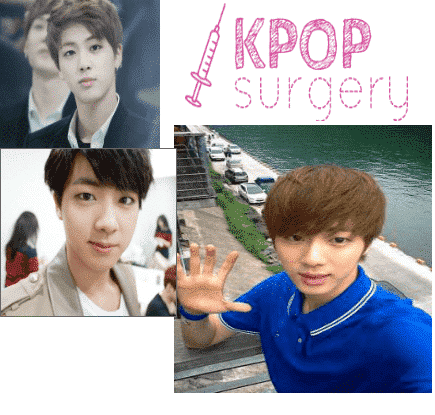 At first glance, it doesn't appear as if he's had any work done. Notice that his chin, cheekbones, and forehead all look similar in each photo, although the different hair colors and styles, lighting, and makeup that differentiates in each may be distracting. However, I don't think that those factors have too much of an impact on Jin's facial structure.
One thing I do notice different about his face in some of these photos is his nose. Looking at the pictures where he has his entire face pointed toward the camera at eye level, his nose appears to be larger and wider in some photos than others. It looks as if he had a little bit of work done to his nose to make it appear more uniform with his other features.
The bridge of his nose looks slightly different and his nose does look smaller and less noticeable in some of his pictures. The differences are not terribly obvious. I'm glad to see that even if he did get a nose job, he is not engaging in extensive plastic surgery by any means. Jin is very young, and I think his face is perfect without doing anything to it. What do you guys think about Jin BTS Plastic Surgery?