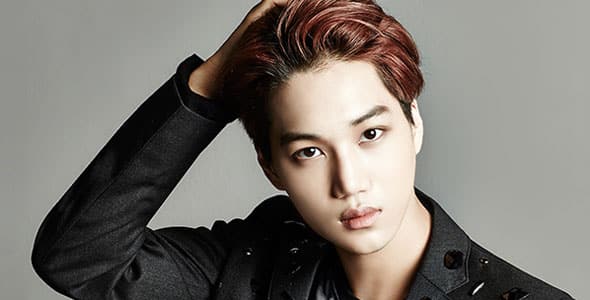 For some reason I thought we'd covered all of EXO already, but it turns out we haven't (although their numbers are ever decreasing at the moment). So today we look at EXO-K's main dancer Kai.
First things first: His double eyelid surgery. Yes, he's had it. He has very deep creases which, in itself, does not prove that he's had the procedure, but when you can still see those obvious creases when he's got his eyes closed then it's a dead giveaway. As you may know, in double eyelid surgery they stitch along the upper eyelid resulting in a permanent crease line.
He's also had a nose job. This seems to be a more recent thing because I'm pretty sure back in EXO's debut days, Kai still had quite a flat, wide nose tip. Now the tip of his nose looks different, less rounded.
So it's the KPOP Combo for Kai, which is not all that surprising coming from SM, really.
Before and after pics