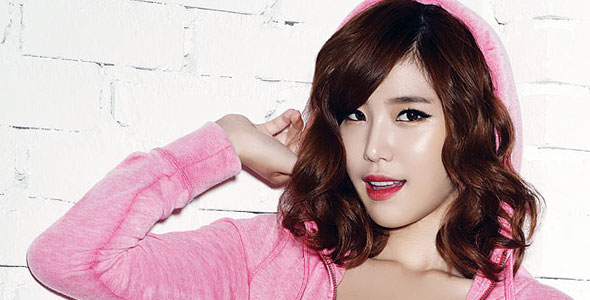 There have been a few recent rumors about Hyosung of Secret having plastic surgery, and today we're going to figure out if those suspicions are correct.
This post was relatively easy to prepare thanks to an abundance of Hyosung selcas and a winking pic. Seriously, winking pics can be very incriminating when it comes to double eyelid surgery, so it surprises me that it's such a KPOP mainstay.
What's quite obvious from just looking at a few pictures is that Hyosung has had the full KPOP Combo (eyes and nose). Her nose, especially the tip, is slimmer than it was in her pre-debut days. Her eyes are also wider, hinting at double eyelid surgery or some other type of eye work. The dead giveaway for double eyelid surgery is the winking photo below, which clearly shows the stitch line on the upper eyelid.
Before and after pics