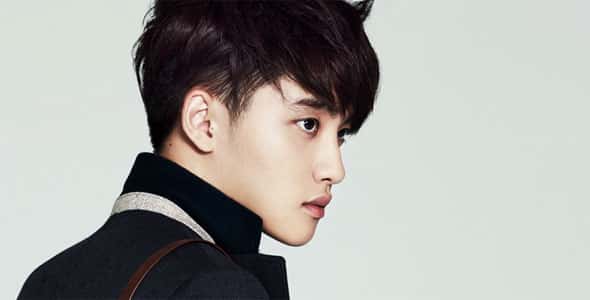 Exo's D.O., more commonly known by his real name Kyungsoo, is a great contender for natural beauty. He's always looked "untouched" to me so I thought this would be a simple post to write. But digging up someone's pre-debut pics always casts a new light on that person.
I'm quite certain Kyungsoo has had a nose job. If you look at his early pics, he had a large, rounded nose tip, which is now slightly smaller. This is not extensive plastic surgery by any stretch of the imagination, I'd probably call it a tweak. Hardly anyone gets away unscathed in SM though.
I've also read some rumors that Kyungsoo has had double eyelid surgery, but I don't believe this is true. In pics of him closing his eyes, there's no obvious scar line along the lid. He does have wide eyes but this isn't a new thing. If anything, this would be the result of corner cutting surgery and not double eyelid surgery.
Before and after pics