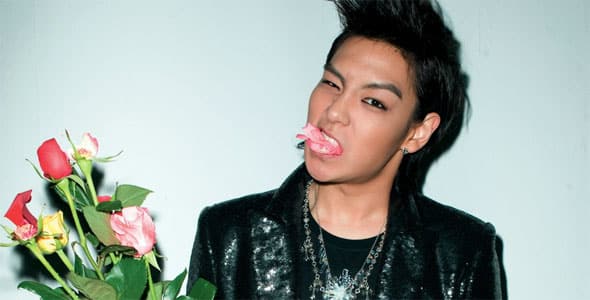 [Updated: December 26, 2013]
Since my last post declaring TOP a natural beauty, people have been quick to comment and message me about his "obvious" nose job. To me, the difference between his old and new nose always seemed so subtle that it could have been the result of age/weight loss rather than surgery. Upon closer inspection, I think it's possible that he has had something done. If so, his surgeon truly is the king of subtlety and idols should queue up to see him instead of whoever
Park Bom
has been using.
Regarding the comments saying that I'm biased and called TOP a natural beauty because I <3 him, please know that I don't actually care whether my favorite idols have had surgery or not. In fact, some of my very favorite people have had quite obvious surgery. Furthermore, just because this blog focuses on cosmetic surgery does not mean that the aim is to shame anyone or insinuate that it's a good or a bad thing. It simply is what it is.
As for the rumor about TOP's eyelid surgery, I can't find any evidence for this at all.
* * * * *
[October 15, 2013] TOP is my favorite person in KPOP history. Unfortunately, it's doubtful that he will ever come to appreciate me because apparently, he doesn't like girls who swear (my first thought: "I'm fucked").
It's well-known that TOP was overweight when he was younger. He lost a lot of weight so that he could sign with YG Entertainment and eventually join BIGBANG. Other than weight loss, he hasn't changed much at all. His features are the same, making it unlikely that he has had any plastic surgery. Well done TOP for being our first natural beauty!
Before and after pics