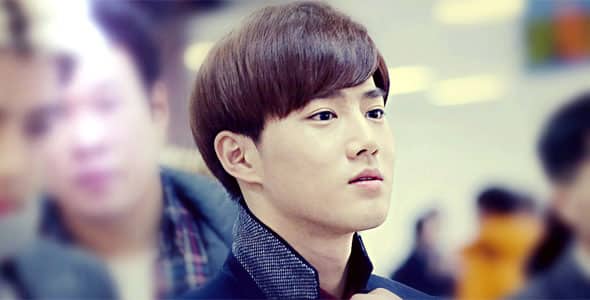 There was some other stuff scheduled for this week, but it's on hold so we can talk about the EXO comeback, and more specifically: SUHO'S NOSE JOB. Now, I know many will disagree with me (what's new), but I will present the photographic evidence and you can draw whatever conclusions you like.
Most people know about the EXO-K leak of "Overdose". If you check out the leaked dance practice video (do not click this link if you are morally against seeing the leaked video! No one is being forced!), you can see that Suho is wearing a face mask. He is the only one wearing one, and he's indoors. This immediately made me suspicious that he may have recently had some plastic surgery. I made a mental note to keep an eye on his face, and lo and behold, his nose has changed. Thanks again SM Facebook staff for always providing such quality photos.
So now you know why Suho looks so different this comeback, and it's not just the hair. I know many will argue make-up, etc etc, but I am going to argue make-up + hair + NOSE JOB.
I think he possibly also had double eyelid surgery at some stage. Suho has always had double eyelids, but those eyelid lines look pretty deep and exceptionally perfect in some photos, which is usually a dead giveaway for the surgery.
Before and after pics