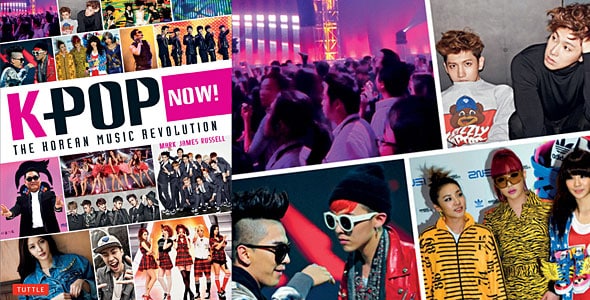 – The giveaway is now closed and 3 winners were randomly selected. Check here to see if you won! –
We're excited to announce that we are giving away 3 copies of the book K-POP Now!: The Korean Music Revolution, published by Tuttle and containing 128 beautiful pages filled with your favorite KPOP idols and info on the history of the genre.
You can get a sneak peek inside the book on Amazon.
To win, all you have to do is comment on this post and tell us your favorite KPOP song of 2014. There will be 3 winners of this giveaway, and they will be randomly chosen from all of the comments. Double posts won't be counted, so please only comment once!
The giveaway closes on the 21st of January, and winners will be selected shortly afterwards. As usual, the giveaway is open worldwide! Keep an eye on our Facebook page because this is where we will post the names of the winners.
Pics from the book